Picchio
Our Story
The 1990s, the period during which Picchio was first established, saw much of Japan's nature being exploited for economic gain. Forests were removed for the purpose of building more houses, golf courses and hotels. It was a time in which not many people were interested in nature and certainly not much was being done to protect it. The founders of Picchio wanted to change this and the method of gaining value from the forest without its destruction was born through our first nature tours. In the same decade, Picchio introduced their conservation strategy to directly maintain the local ecosystem and encourage coexistence between people and wildlife, specifically bears.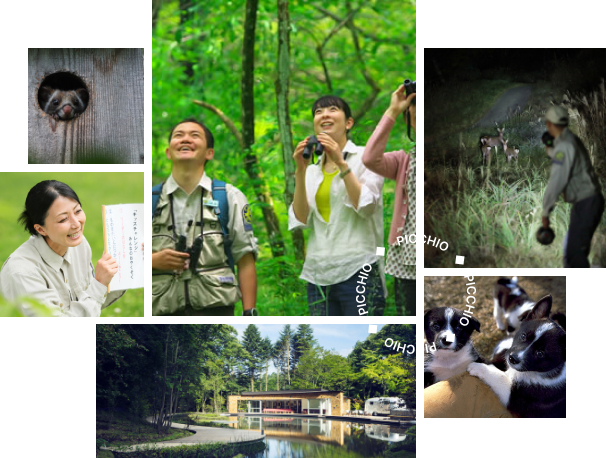 ミッション
Our Philosophy
From humble beginnings...
Picchio began as the "wild bird research centre" set up in 1992 in the leafy resort town of Karuizawa, Nagano. It was founded in part by Kasuke Hoshino (the 3rd), a keen birder whose family established the Hoshino hot spring and have lived in the area for 5 generations.
Hoshino was good friends with Godo Nakanishi, a famous Japanese poet and philosopher, who was instrumental in setting up the local woodland area as Japan's first wild bird sanctuary forest (1974). This forest remains protected and is where Picchio guides most of its nature tours.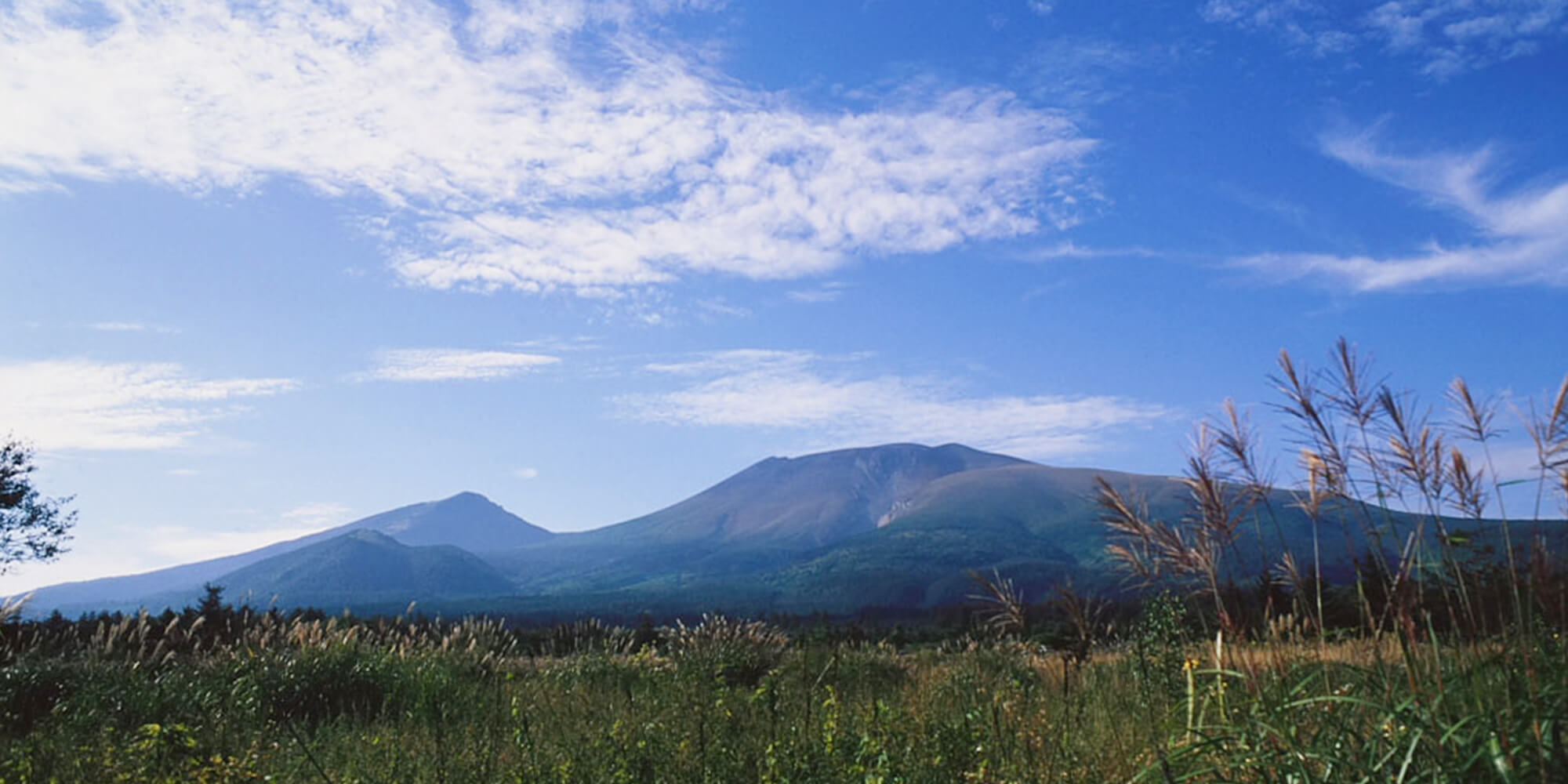 After several years surveying the local flora and fauna and giving tours to see the popular giant flying squirrel among other species, Picchio turned their attention towards the conservation and management of the local Asiatic black bears. This project, which began in 1998, is still ongoing today (find out more on our conservation page).
And thus the passion of a few individuals working to protect and preserve a small area of woodland has given rise to Picchio's entire ethos and conservation strategy.
To great success…
Picchio now offers nature tours in two locations, having expanded in 2019 from the forests of Karuizawa to the coastal beauty of Shiretoko national park in Hokkaido.
But the expansion hasn't stopped there, as Picchio has recently begun collaborating on a project to conserve the wildlife of Iriomote island, a small island located beyond Okinawa which is home to many endemic species. By also offering tours here, Picchio hopes to show people the amazing variety of wildlife Japan has to offer and that the natural world really is a thing worth protecting.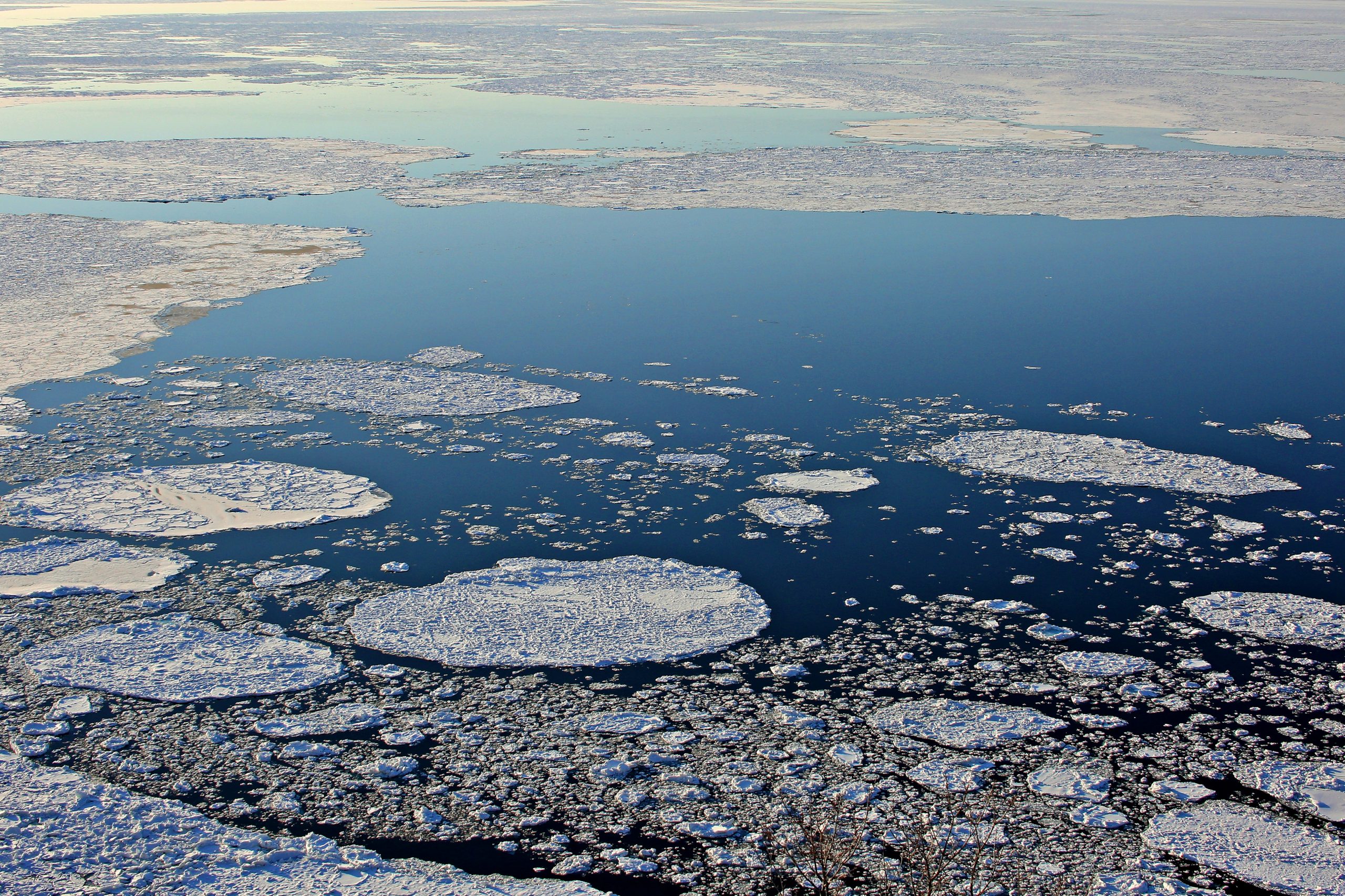 We were awarded the grand prize at the first Ecotourism awards held by the Ministry of Environment in 2005 and have since been recognised by various organisations for our contributions to eco-tourism and conservation. Most notably, The Aeon Environmental Foundation awarded PIcchio the 2nd Aeon Japan Award for biodiversity in 2011.
In 2018, we were awarded the Japan Tourism Award for Responsible Tourism in collaboration with UNWTO (United Nations World Tourism Organisation). We are now registered with UNWTO (since 2019) and are committed to the UNWTO global code of Ethics for Tourism. Picchio's most important achievement, however, lies in the successful management of wildlife-human conflict within and around Karuizawa town.
Utilising progressive techniques to reduce the occurrence of bear-related damages while still maintaining a healthy bear population, Picchio has gained both national and international attention and now provides support and advice to other areas of Japan which are facing the same problem.
ミッション
Our Staff
The staff of Picchio who love the creatures of the forest.
Gently open the door of curiosity that invites people with skillful words to the forest.
Our History
Picchio was born in 1992 following the philosophies of its predecessors who loved nature. From then on, Picchio has continued to welcome nature lovers from all over the world.
2021

Started conservation work on Iriomote island, Okinawa.

2019

Started offering wildlife watching tours in Shiretoko national park, Hokkaido.

2018

The first bear dogs to be successfully bred in Japan are born.

2017

Started Japan's first "bear dog breeding project".

2016

Picchio visitor centre opens next to Kera pond, Karuizawa.

2015

The Wind River Bear Institute welcomes its second generation of bear dogs including our own "Tama" and"Nanuq".

2009

Marked zero cases of public trash can damages by black bears in Karuizawa.

2006

The 17th International Bear Conference was held in Karuizawa.

2005

Picchio got awarded the "1st Eco-tourism Award" Grand Prize by the Ministry of the Environment.

2004

NPO Picchio was established and Japan's first bear dog is brought in from the Wind River Bear Institute.

2003

The Picchio company was officially established.

2002

Carrie Hunt of the Wind River Bear Institute (WRBI) visited Picchio from the USA.

2000

Implementation of black bear control measures, in cooperation with Karuizawa town – to present.

1998

Management of Karuizawa's Asian black bear population commences.

1995

"Wild Bird Research Centre" is renamed to "Picchio" and the first "Japanese Giant Flying Squirrel Watching" tour takes place.