軽井沢へようこそ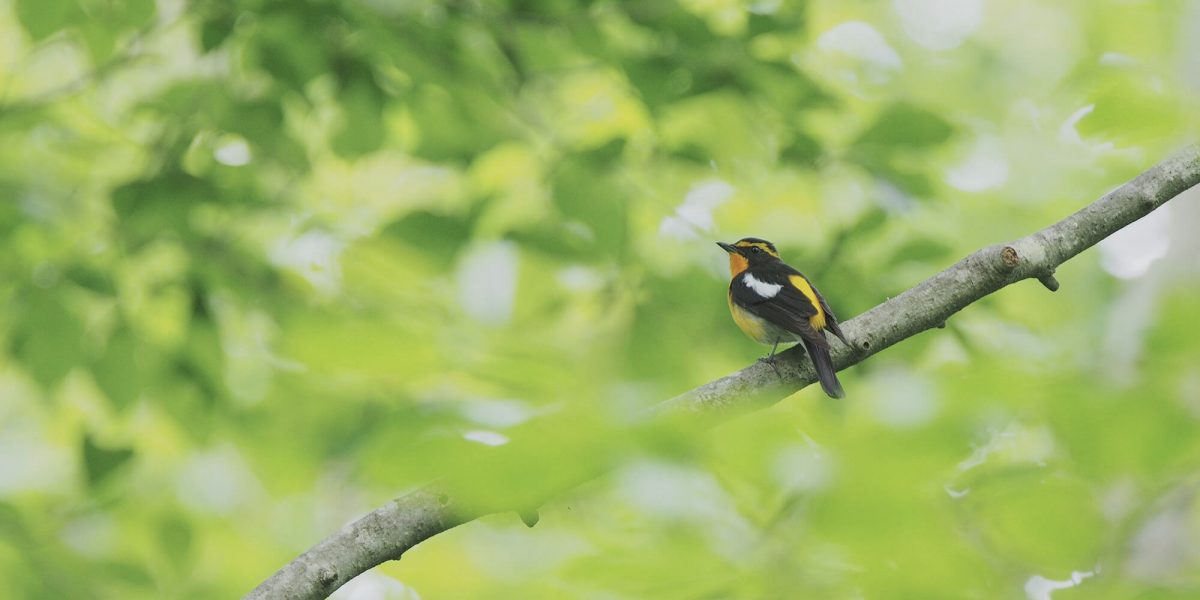 軽井沢へようこそ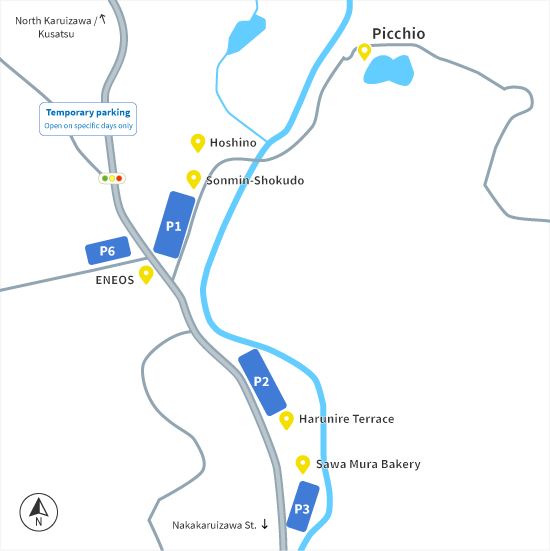 About Karuizawa
Karuizawa is a popular resort town located in the very east of Nagano prefecture.
Located at an elevation of between 900 and 1000m, Karuizawa remains relatively cool even in the summer months, making it a popular spot for escaping the heat of the cities.
Originally a post town of the Eastern Nagano Nakasendo route, Karuizawa provided weary travellers during the Edo period with a place to rest before they crossed the Usui mountain pass. Now it is more famous as a summer retreat with its many impressive villas and stylish shopping areas.But throughout its history, Karuizawa has always been surrounded by abundant nature, from the volcanic slopes of Mt. Asama to the stretching forests in the east.
This abundant nature is home to many unique species such as the revered Japanese serow and the elusive Asiatic black bear.
What's happening in Karuizawa?
Bear conservation
Nature tours
Picchio Visitor Center & Cafe Terrace
Recent News
Did you know?
Some of the rocks in Karuizawa are very light and originate from when Mt. Asama erupted over 200 years ago. In Japanese they are called "karui ishi" which could be where the name of the town originated from.
Discover Karuizawa
Find out more about the Karuizawa area
Visitor Center & Cafe
Sit back and enjoy the tranquility of nature
Access Karuizawa
Find out how to get to Karuizawa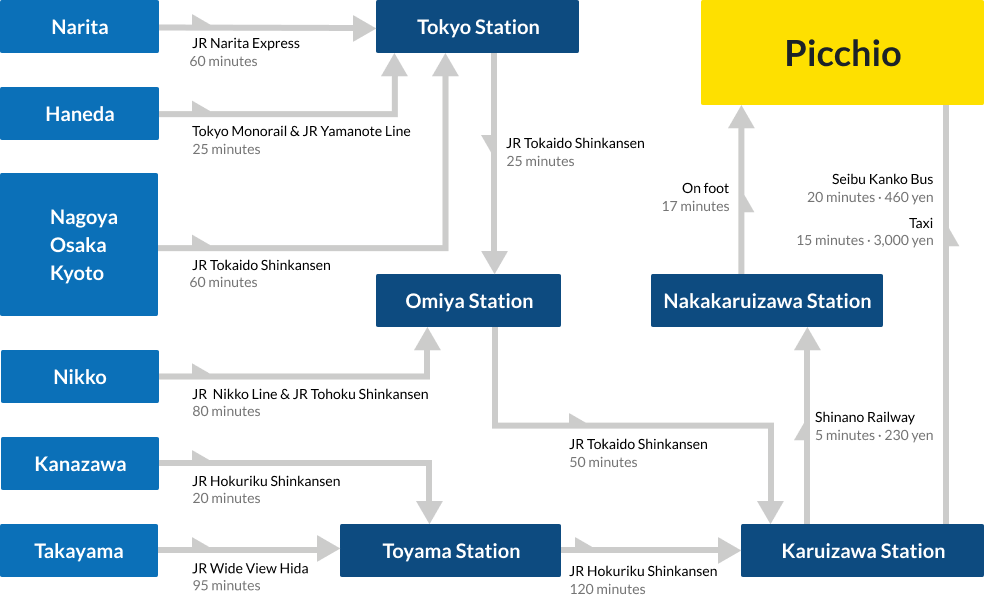 Public Transportation
Seibu Kanko Bus Departs from the North Exit of Karuizawa station. Get on the bus bound for "Karuizawa Eigyosho / Kusatsu Onsen" and get off at the "Hoshino Onsen Tombo-no-yu" bus station. 1-minute walk from the bus station. Bus fare is ¥470 one-way. Please refer to
this site
.
Seibu Kanko Bus Stops
Shinano Railway
Get off the train at Naka-Karuizawa station, which is one station from Karuizawa station (approximately 4 minutes). From there, it is a 17-minute walk or 5 minutes by taxi. Train fare is ¥230 one-way.
Official site
.
Taxi
Masuya Kotsu 0267-45-5223
Karuizawa Kanko Taxi 0267-45-5408
Asama Kanko Taxi 0267-45-5264



Where to Park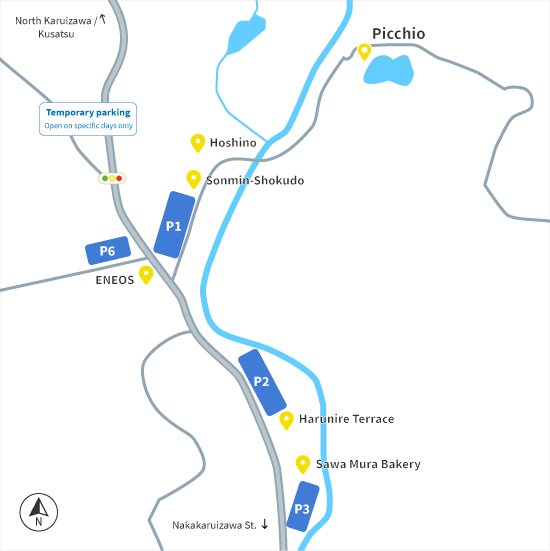 Parking Fees
Weekdays

free of charge (with the exception of the fee-charging periods below)

Weekends and holidays

fee-charging
*Fee-charging periods: during the Golden Week holiday from late April to early May, Mid-July to 31st August, 28th December to 3rd January.
Fee Charging
First 30 minutes

Free of charge

After 30 minutes

¥300 per hour (maximum ¥3,000)
Please check the parking lot usage regulations (Japanese only.)
Customers who spend a total of over ¥2,000 in each store (Tombo-no-yu, Picchio, Sonmin-Shokudo, HARUNIRE Terrace) can extend their free parking in the parking lot by up to 120 minutes. Please present your parking coupon in the store. In the event of a lost parking coupon, we request a ¥3,000 lost parking coupon parking fee.
Contact Us
How can we help?
Do you need help booking a tour? Have a question about our tours? Here are some ways you can get in contact with our team!
We'd be happy to assist in any way we can and normally reply within 2days.