Meet the Bear Dogs
Picchio bear management's most unique asset: the Karelian bear dog
Originally from Finland, this impressive dog breed was traditionally used as a hunting dog, tracking brown bears across the snowy wilds of the Nordic countries.
Now they are used by bear management teams as a non-lethal way of reducing human-bear conflict. Picchio's team of dogs are the only trained Karelian bear dogs in Japan. They are Picchio's ambassadors, proving that it is possible to coexist with wildlife peacefully.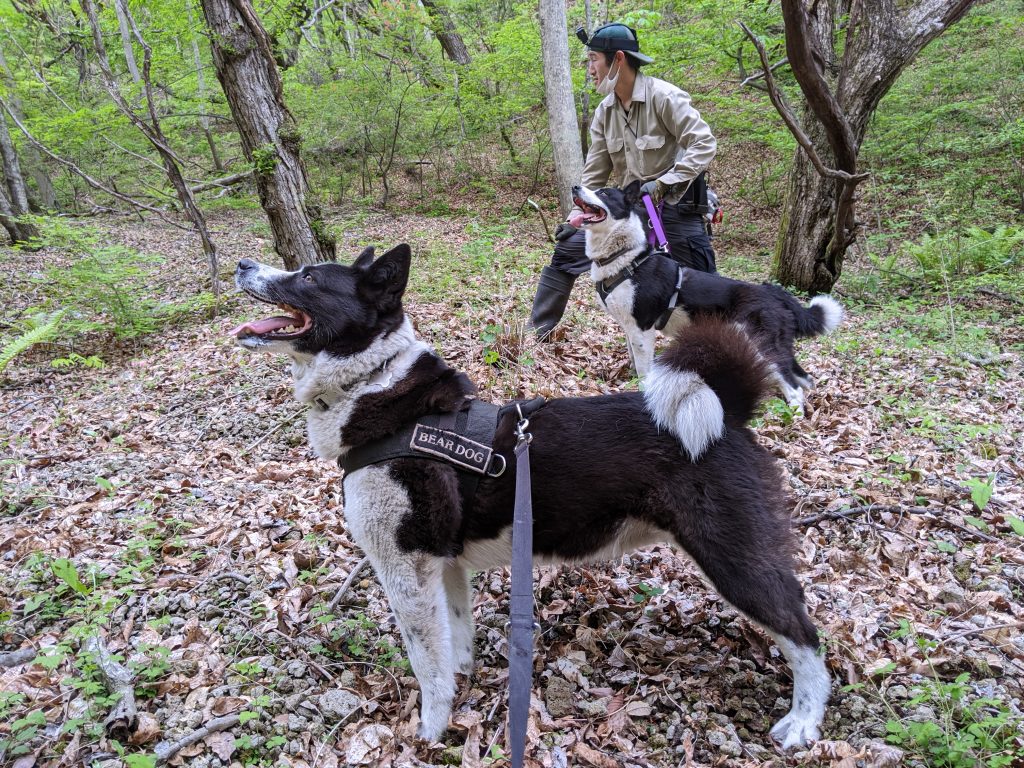 They are essential in creating distance between ourselves and the bears. Their strong sense of smell allows them to detect and track bears in conditions we could not and their loud barks are very effective at driving bears away, discouraging them from returning to human areas
Our first dog, Bullet, was brought over from the Wind River Bear Institute (WRBI), USA, by Carrie Hunt in 2004.
Siblings Tama and Nanuq, also brought over from WRBI, succeeded Bullet in 2015 and 3 years later, Tama successfully bred with American dog, Rio, giving birth to Picchio's second generation of bear dogs. Her 6 puppies all underwent the bear dog exam, testing their nerve against various stimuli and their receptibility to training. Rela and Elf came out on top and now Picchio is home to a team of four amazing dogs!
Check out our dogs in action on YouTube!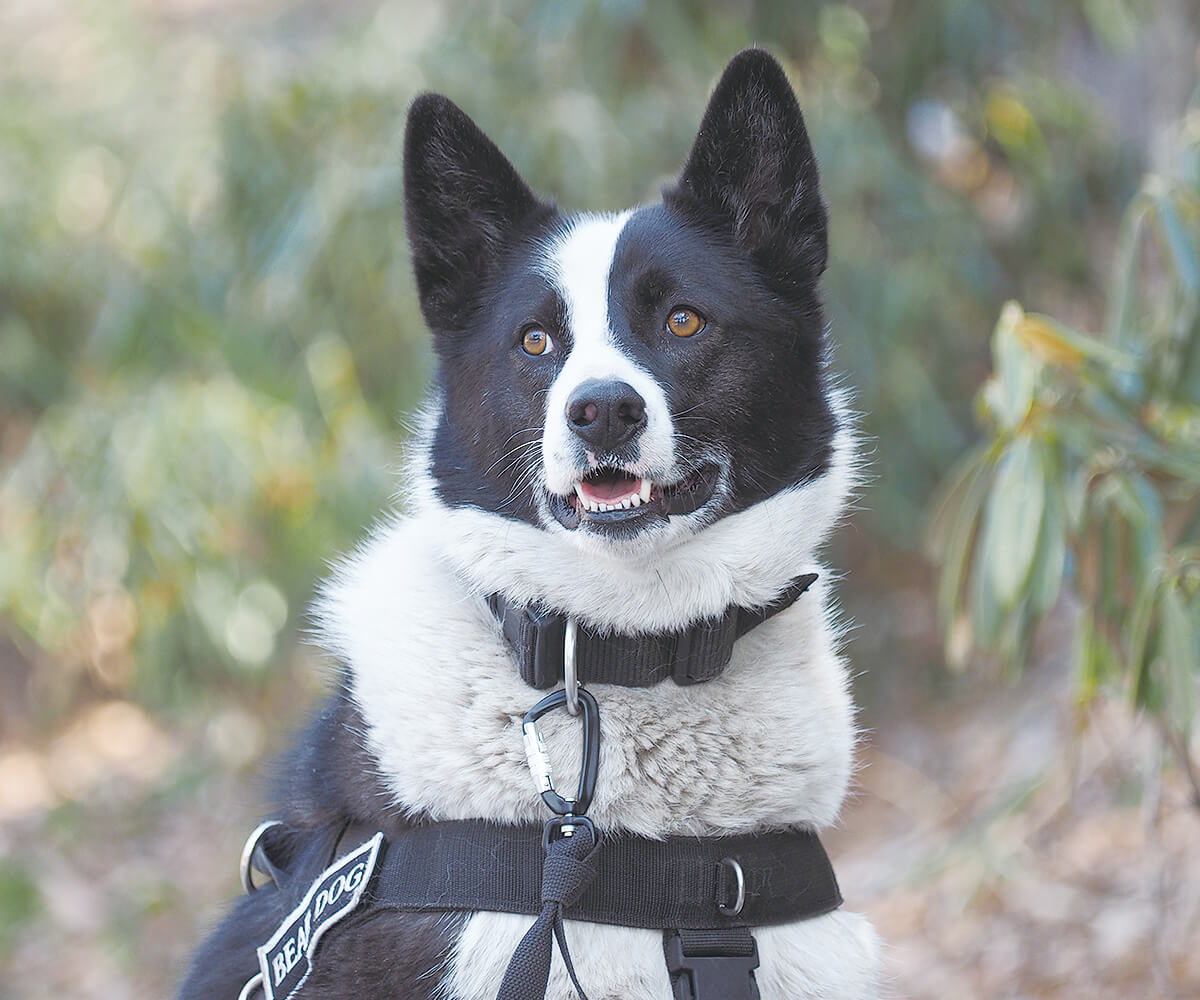 Nanuq ()
"Nanuq" means "polar bear" in the Inuit language. Nanuq is known among Picchio members for his laidback personality and easy smile. With big ears for easily catching the sound of bears and other animals, Nanuq carries out his work without a fuss. Brother of Tama. Uncle of Rela and Elf. Born March 26, 2014.
Name

Nanuq (♂)

Age

7

Handler

Gen Oshima

Likes

Cheese

Dislikes

Being bathed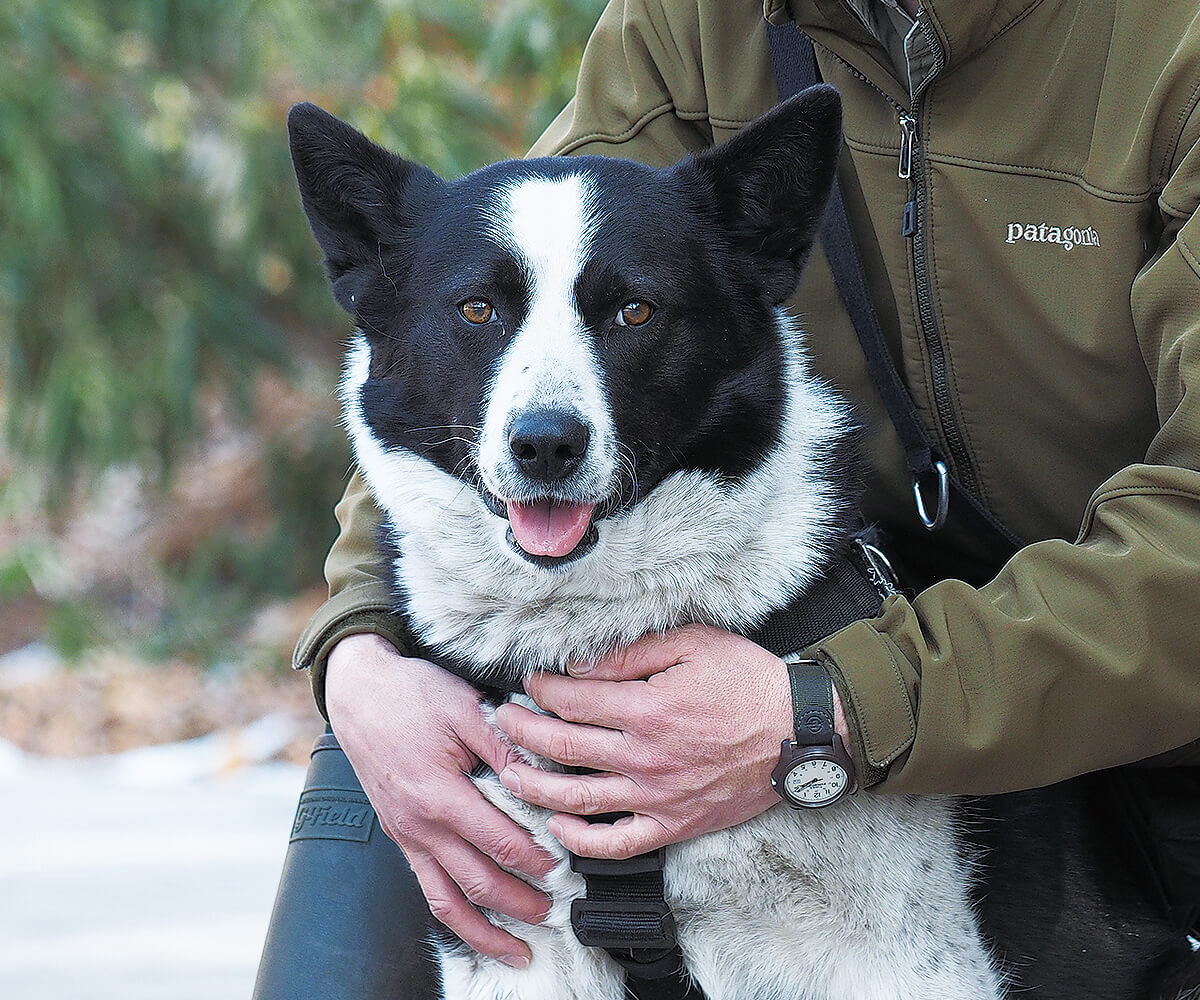 Tama ()
"Tama" means "bullet" in Japanese. Named after Picchio's first bear dog "Bullet", Tama loves to sniff the forest for the scent of bears. The small cute spots on her face and legs distinguish her from other bear dogs. Sister of Nanuq. Mother of Rela and Elf. Born March 26, 2014.
Name

Tama (♀)

Age

7

Handler

Junpei Tanaka

Likes

Treats and butt scratches

Dislikes

Being hot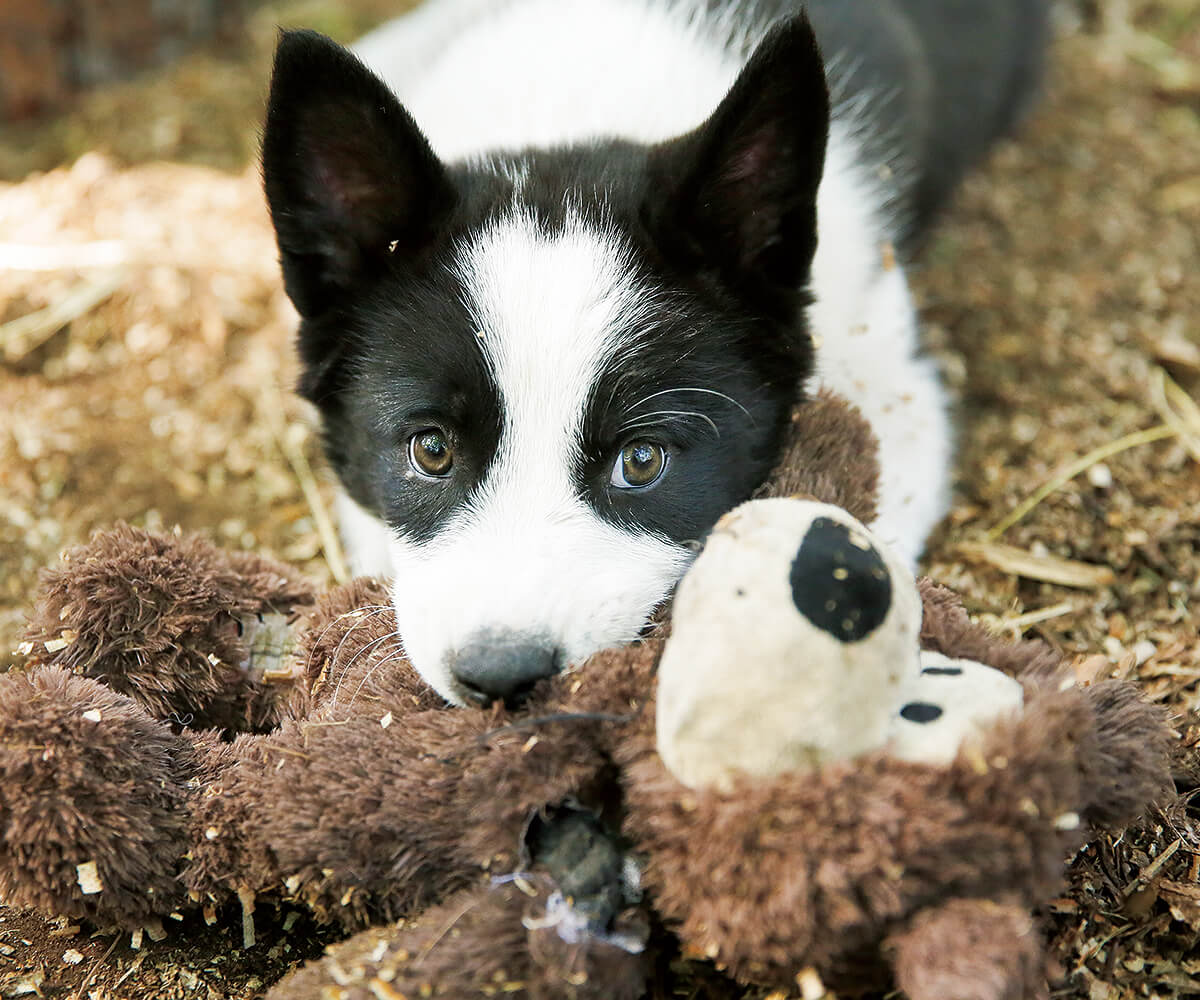 Rela ()
Rela means "wind" in the Ainu (indigenous peoples of northern Japan) language. This name was chosen in tribute to the Wind River Bear Institute for first establishing the use of bear dogs as a method of coexistence. Even at a young age, Rela displayed independent and unique behaviour compared to other puppies. Brave, bold, and a people lover. Born 11:13pm on March 31, 2018.
Name

Rela (♀)

Age

3

Handler

Junpei Tanaka

Likes

Humans and jumping into rivers

Dislikes

Being sprayed with water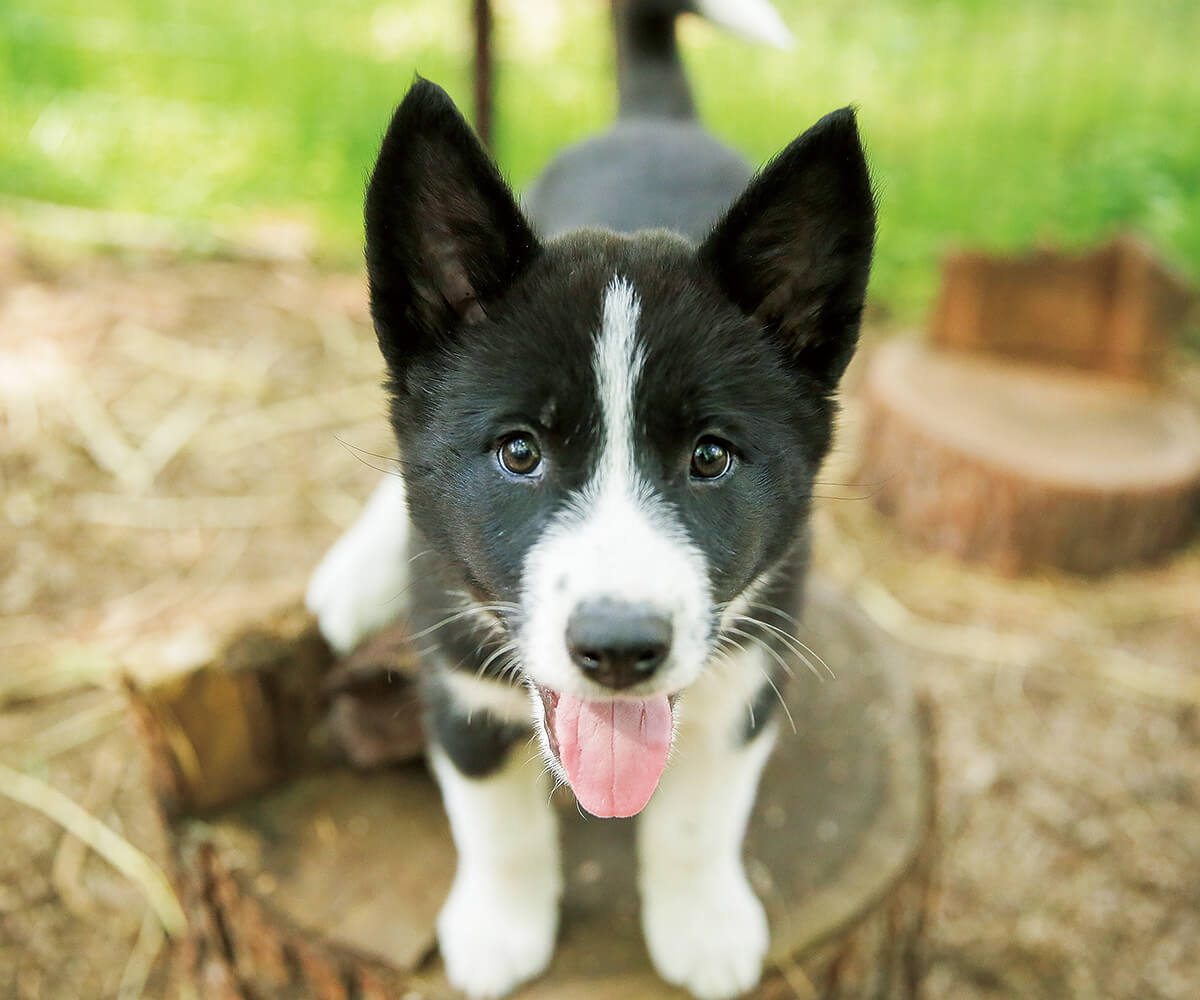 Elf ()
Elf wasn't breathing at birth and had to be resuscitated by one of our staff. She was the smallest of the litter and so was named after a small god in Scandinavian mythology. Despite her weakness at birth, Elf is now a fierce and proud bear-dog-in-training and shows immense potential with her enthusiasm for finding and chasing bears. Born 10:08am on April 1, 2018.
Name

Elf (♀)

Age

3

Handler

Junta Imura

Likes

Her handler

Dislikes

Cats