Internship
As part of our ethos to educate and spread awareness for conservation, Picchio runs an internship program between the months of May to October for overseas individuals who wish to learn more about Japanese wildlife and Japanese wildlife management systems.
Activities
Interns have the opportunity to get involved in the day to day responsibilities of our bear team, helping to assist with captured bears, fruit surveys, analysis of bear scat and building or maintaining conflict countermeasures.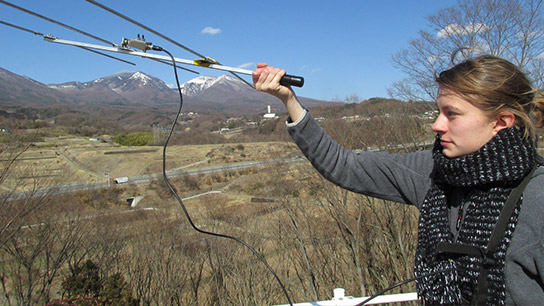 Telemetry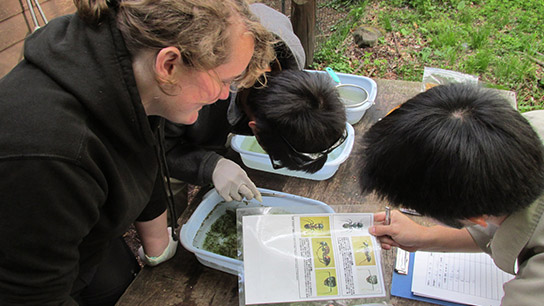 Scat analysis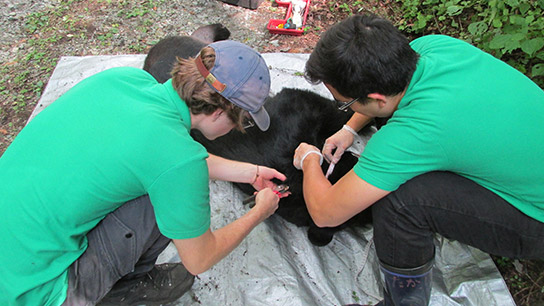 Processing captured bears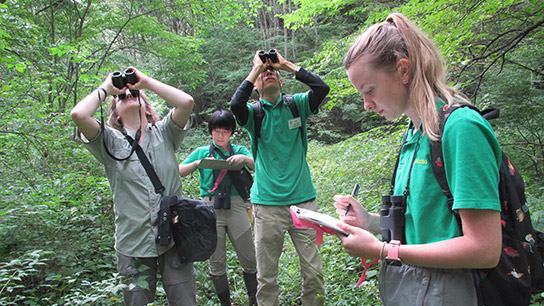 Fruits Survey
There is also the chance for interns to join our eco tours and support our guides as they educate visitors about the local flora and fauna.
If you are interested in applying for our internship program or wish to find out more, please follow the link below to the WorldUnite website:
World Unite