Conservation
Our Comprehensive Management Techniques
What do we do that's different...
Our aim is to successfully protect both people and bears, maintaining a stable, natural population of bears while at the same time reducing negative interactions and bear-related damages within the town. This is not an easy task and requires a combination of efforts from both Picchio's bear experts and the residents of the town. We hope to be able to share our methods and their success with the rest of the world, helping to improve conflict situations both inside and outside Japan.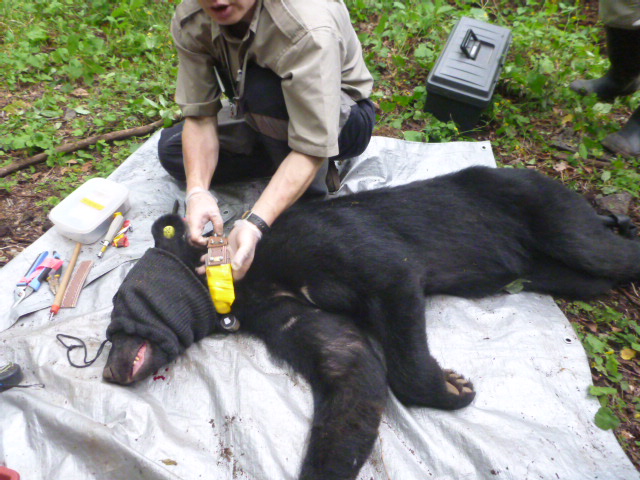 Individual Management
Each bear is different. Their age, sex, upbringing and habitat preferences all influence how they move and behave. Being able to understand these differences and track their movements gives us a huge advantage when trying to alleviate conflict between humans and bears. This is why we have been attaching radio collars to bears for over 20 years in conjunction with Karuizawa town. We track them daily throughout the summer months and depending on their proximity to the town we can deploy our chasing team to push them back into the forest. Being able to identify different individuals also allows us to target our efforts on specific bears and potentially prevent conflict situations arising in the first place.
Watch video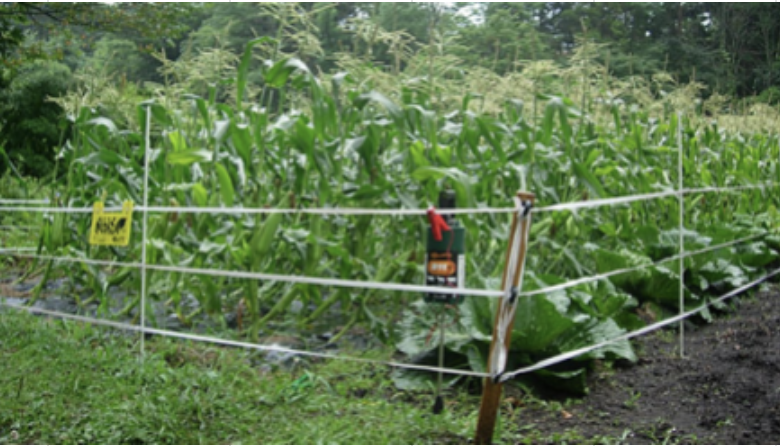 Conflict Countermeasures
By erecting electric fences around crop fields and installing bear proof dumpsters in certain areas we can remove any would be attractants to the bears and thus prevent them from wandering into town unnecessarily. These preventative measures are better implemented once we understand the movements and motivations of the bears (which we achieve through tracking radio collared bears). We also assist with bush cutting efforts to prevent the build up of shrubby, overgrown areas on the edges of the town discouraging bears from making their homes too close to people. We respond to reports of bears (sightings and traces) and install signboards so everyone is always aware of bear activity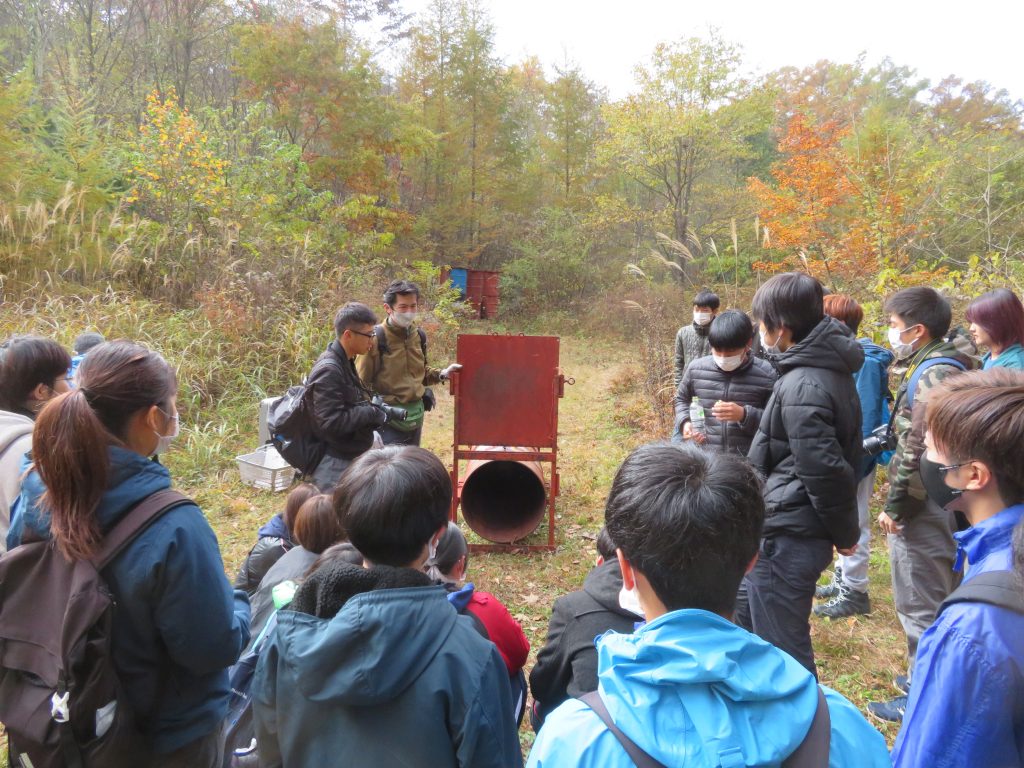 Education
This is a very powerful tool in any conservation program. In our case, it can be the difference between a bear becoming habituated or not. Picchio provides lectures for all the local elementary schools, teaching children about the local wildlife and how to stay safe around bears. We give advice to local residents and businesses regarding rubbish management and even demonstrate our effective techniques to forestry schools and park rangers from across Japan.
Learn about our internships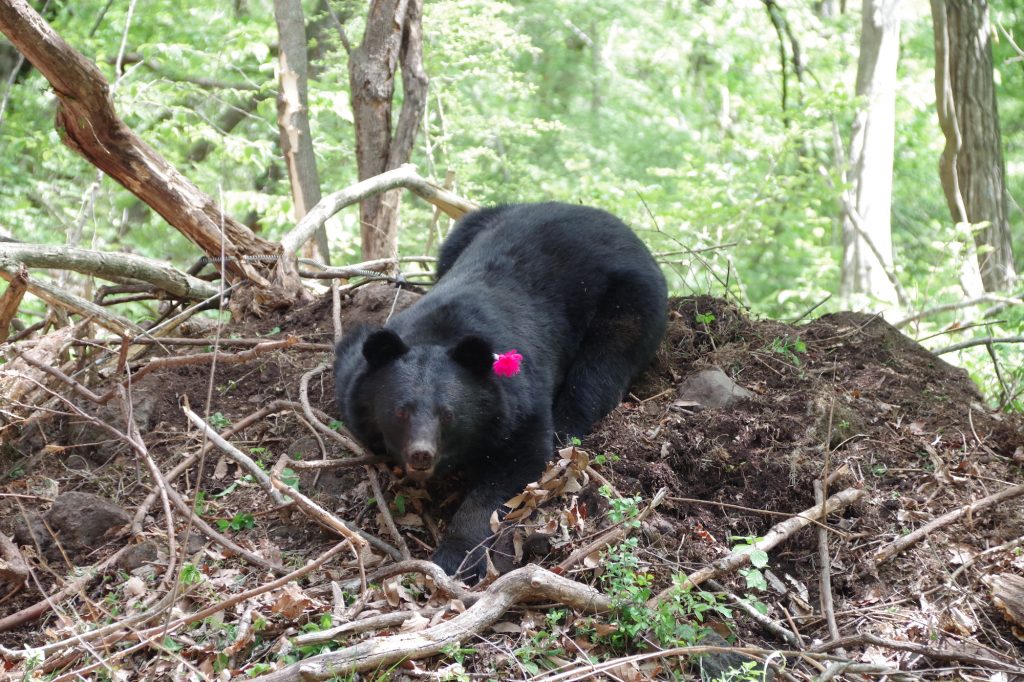 Responding to Miscaptured Bears
In Japan it is fairly common for hunters to use wire snare traps in order to capture deer for the purpose of population control. While it is illegal to capture and kill bears via this method, they can still get caught sometimes by mistake. For the bear to be safely released, it must first be tranquilised by one of Picchio's trained experts. Once the bear is removed from the trap, it can be safely relocated deep into the mountains.-insert You Tube video- (check out our youtube video to see how we process a captured bear)
Watch video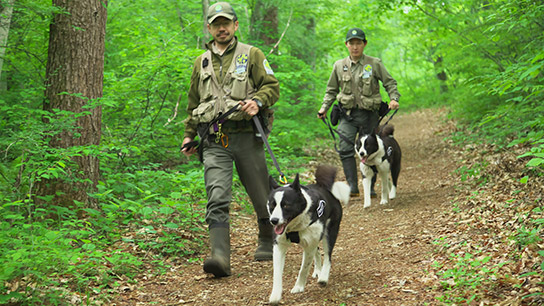 Bear Dogs
One of Picchio's unique methods of creating distance between humans and bears. We have been training and using bear dogs as part of our management system for 17 years. But what is a bear dog? And how are they used to alleviate conflict?
Meet the Bear Dogs